Disclaimer: This is a review of an Adult Product / Website.
If you wish to proceed, click Read More.
If not, please scroll down to view the next review and/or giveaway. Thanks!
EdenFantasys is having an extended sale until December 2nd! There's a 20% savings, site wide by using the code: HOLIDAY. There is also up to 70% off on selected items! So if you've been looking to grab a few new toys, a gift for your significant other for the Holidays or just try a few new products, now is the time to do it without having to break your wallet!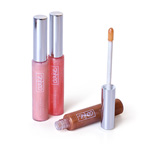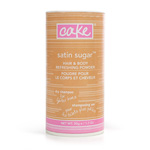 Makeup is now available at EdenFantasys!
Yep, you read that right; You can now purchase makeup to get even more 'sexy-fied' for your man! From left to right, in the above images: Bella in bloom, Winter wonder lip gloss trio, Satin sugar hair and body powder for lighter hues. From bronzers to lip plumping glosses, body glitter & powders, body lotion + cheek tints, you can now purchase your makeup along with lingerie and romantic / sex toys.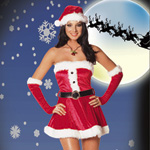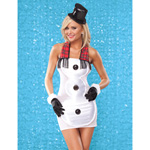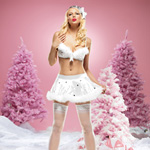 Get the look for the Holidays!
There's a wide variety of Holiday Outfits now available, just in time for Christmas! Shown above are the Santa's Sweetie, Satin Snowman Dress and Miss Snowflake. There are many more where they came from so be sure to visit to see what you can find!
And as always, I'd like to remind you, that you can click on "Free Gift" in the header of the website to choose a free gift. Most of the time, I see tshirts, tote bag, toy cleaner cloths and sometimes even adult toys! You can also receive a free or discounted item for being a fan on facebook and signing up for their newsletter.

Nicole
Disclaimer: EdenFantasys, an online retailer of sex toys, provided me with a gift card in exchange for this post. All opinions are my own.