Disclaimer: This is a review of an Adult Product / Website.
If you wish to proceed, click Read More.
If not, please scroll down to view the next review and/or giveaway.  Thanks!
A few weeks ago, I blogged about sexy Halloween costumes. I wanted to introduce you to the shop, behind those costumes, today. EdenFantasys.com is an adult online shop that includes sex toys, costumes, lingerie and more. Sex toys aren't for everyone, which is why EdenFantasys also carries a large selection of sensual and romantic products.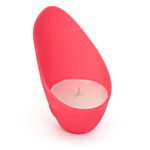 The Bwarm Aromatherapy candle is a scented massage candle with a flexible holder in hot pink, light pink and orange. The holder has a 10 hour burn time + allows warm wax to easily be poured onto the skin leaving it scented + feeling soft.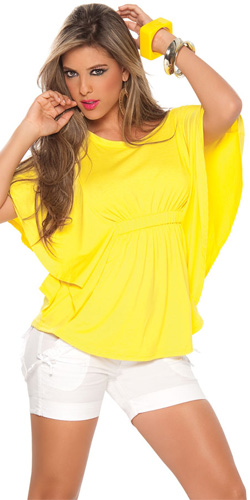 This yellow sexy splashy top has a scoop neckline + gathered bustline. Very cute + great for hiding the extra belly pooch that a lot of us Momma's out there have.
All of the products I have purchased through EdenFantasys, arrive in discreet packages and very quickly. I made my first order through the website + received my products in the mail in 4 days shipped in a priority mailbox package and labeled as Web Merchants Inc so nosey neighbors + the mailman don't know a thing that's coming. In the end, I wanted to let all my readers know that even though EdenFantasys does carry adult toys, they are more than just that.

Nicole
Disclaimer: EdenFantasys compensated me with a Gift Card in exchange for my honest opinion in this blog post.